HRD, CDO, CTO...
We design content related to your emerging issues; action-based training for executives, high potentials, managers; new added values ​​for your development, based on skills, especially those of employees excluded by digitalization. Goldsmiths, we work together with you to develop the customized, concrete and futures-oriented solutions that you need..
E. g. detection of blue collar workers' skills, operational foresight workshops for teams, learning expeditions for high potentials…
Executives
We help you to design new strategies adapted to a turbulent world (VUCA); to take a 360° systemic look at your environment and your organization to make complex decisions (digitization, X.0 economy, etc.); to convince your governing bodies (Boards), your teams and your social partners of the need for a profound transformation.
E. g. new strategies for companies facing digitization, adaptation to climate change, new competition…
Project owners
We bring a new dimension to your project, by proposing to bring it into line with current emerging issues and by integrating it within its territory (geographical, organizational, community); we imagine with you collaborative ecosystems, synergies that bring development, innovation and anticipation, and we help you build them.
E. g. reconversion of industrial, urban or agricultural wastelands; heritage and tourism development; support to project management …
Elected officials
The management of the "res publica", national or territorial, is more and more complex. Delivering project manager assistance, we design and pilot for you demanding foresight exercises, able to set your territory in motion, to set a new course for it, to convince local actors of the need and the direction of the transformation to be carried out, for the benefit of all the components of the territory.
E. g. architecture, methodology and facilitation of territorial foresight exercises and concerted development of territorial projects…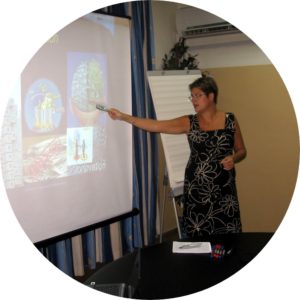 How our know-how can help you
You implicitly feel that things are really changing, but you do not know how to explain it or in which direction to focus your adaptation efforts…
Food, aging, health, geopolitics, climate change, Africa … A problem challenges you: you need to understand it, to decipher its depth on a global scale and to anticipate its implications for you.
The territory is an ecosystem: how to fit into this space –physical, economic, virtual and human– in full mutation?
Your business is losing ground, your problems persist, you need a new breath, solutions and development ideas that are ahead of their time and your competitors.
Increased automation is a must-have solution. But how not lay off staff whose very profession is disappearing, without entering into heavy retraining programs?
You need to clarify the future of your business, evaluate alternatives and possible contexts, identify factors of change…
Aging social body, new generations staggered… it is imperative to train, deform, reform, express, create links, integrate, collaborate, innovate, change … in a different way.